—Those We Have Lost—
Sudden Cardiac Arrest is the second leading cause of death among youth under 25. Seemingly healthy young lives are lost to this silent killer, often in the absence of any symptoms or warning signs. As we work to prevent this tragedy from afflicting more families, we also grieve with them in the loss of their loved ones by honoring their memory here.
Some families have requested that donations be made to the Eric Paredes Save A Life Foundation in the young person's name. To do that, simply click on the appropriate button below, and as you proceed through the information screens, click on the "Add Special Instructions" link, and type of the name of the person you wish to recognize in the pop-up box.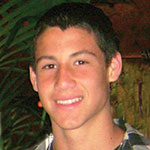 Eric A. Paredes (May 3, 1994–July 23, 2009)
Eric was a healthy teen looking forward to being on the varsity wrestling team. An outgoing, energetic, charming young man who loved life, his family and his friends, Eric was known for his smile. He was passionate about making changes so that the world could be a better place. He wanted to be a police officer. In July 2009, Eric was packing his suitcase to go on a much-anticipated family cruise. His mother left the house for an appointment and his father came home for lunch 20 minutes later. He found Eric collapsed on the kitchen floor and started CPR, but it was too late. Life changed that day, forever. Long Q-T Syndrome is suspected.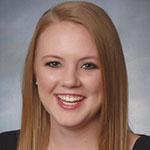 Ciara Horton-VanDerVliet (December 3, 1993–December 7, 2011)
A fiercely dedicated friend, daughter and sister, Ciara's kind and nurturing spirit shone on everyone, from kindergarteners to grandparents. Athletic, admirable and inspiring, Ciara planned to pass on her love of learning to students she would someday teach. With a contagious laugh and playful sense of humor, she could turn even the most innocuous activity into a cause for celebration. Ciara had a sudden cardiac arrest one morning before school. While CPR and an AED stabilized her heart and she was transported to the hospital, she was placed on life support and never regained consciousness until she succumbed seven days later.
Jackie Doyle (August 22, 1989–March 20, 2014)
Rancho Buena Vista Class of '07. Screening in her honor reached 623 and found 4 at risk.
Jackie was a California girl at heart and as a young adult lived for the fun and solace of the beach. She loved to make people feel great about themselves and so became a favorite esthetician. Loved by her patients and admired by her colleagues, she was an integral part of Moradi M.D., a cosmetic surgery practice in Vista, CA. She was also an instructor teaching other practitioners. Jackie passed away unexpectedly from a sudden cardiac arrest in her sleep. In all she did, Jackie was kind, caring, smart and generous. She will be remembered for her vivacious and positive attitude, her infectious smile, contagious laugh, bright spirit and undying love for family, friends, colleagues and patients.
Donate in Jackie's Name