SCA Law Compliance Tools and Resources
Why We Need Sudden Cardiac Arrest Prevention Protocol
Studies show Sudden Cardiac Arrest (SCA) is the #1 killer of student athletes, and the leading cause of death on school campuses. And, SCA is 60% more likely to occur during exercise or physical activity. That's why it's critical to educate student athletes, parents, educators and coaches about the symptoms and risk factors of SCA as well as what to do once SCA strikes.
Why Warning Signs Get Missed
The reality is that we live in a very competitive world, and kids are daily encouraged to rise to the challenge. Young people often don't tell adults if they experience symptoms, and parents often urge their kids to play hard.
Athletes (and often their parents) don't want to jeopardize their playing time, so they may avoid telling parents or coaches in hopes that the symptoms will "just go away" on their own.
Kids may be embarrassed they can't keep up, thinking they're out of shape and just need to train harder.
Having felt this way all their life, they may be unaware that what they are feeling indicates a potentially fatal condition.
We need to let student athletes know that if they experience any of the symptoms below, it is crucial to alert an adult and get follow-up care right away with an appropriate physician. Additionally, if the athlete has any of the SCA risk factors, these should also be immediately discussed with a doctor to determine if a heart screening is needed.
Symptoms or Potential Indicators that Put Youth at Risk for SCA
fainting or seizure, especially during or right after exercise
fainting repeatedly or with excitement or startle
racing heart, palpitations or irregular heartbeat
dizziness or lightheadedness
chest pain or discomfort with exercise
excessive shortness of breath during exercise
excessive, unexpected fatigue during or after exercise
Family Heart History and Risk Factors that Put Youth at Risk for SCA
family history of known heart abnormalities or sudden death before age 40
specific family history of Long QT Syndrome, Brugada Syndrome, Hypertrophic Cardiomyopathy, or Arrhythmogenic Right Ventricular Dysplasia (ARVD)
family members with unexplained fainting, seizures, drowning, near drowning or car accidents
known structural heart abnormality, repaired or unrepaired
personal use of diet pills, performance-enhancing supplements and energy drinks
use of drugs, such as cocaine, inhalants or "recreational" drugs
Please use these tools to support compliance for your school and school district, as well as educate your school community about sudden cardiac arrest in youth.
Coach's Training Video
Free video to satisfy requirements for coach/official/administrator SCA training.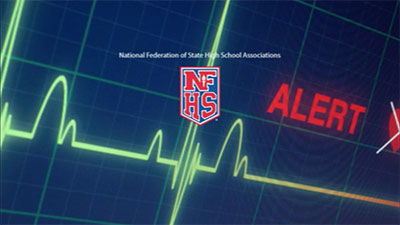 Parent/Team Meeting Video
A great tool to explain to parents and student athletes about the new law, sudden cardiac arrest warning signs, and the cardiac chain of survival.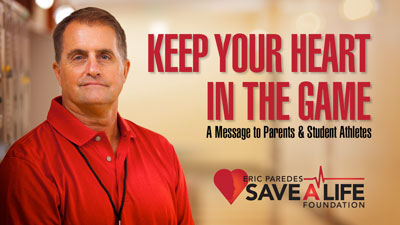 NFL's Jon Dorenbos Promotes Heart Screenings
An inspiration video from Jon about his own heart condition that prompts youth to know the warning signs and get a preventative heart screening.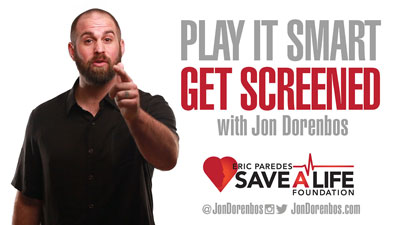 A Parent's Guide to SCA
The Eric Paredes Save A Life Foundation continues its mission to educate youth, parents, educators, coaches and elected officials about the incidence of SCA in youth.