The Eric Paredes Save a Life Prevention Act—AB1639

1 Student Athlete Dies Every 3 Days from a Sudden Cardiac Arrest
Student athletes are at a greater risk for Sudden Cardiac Arrest (SCA) because it is 60% more likely to occur during exercise or physical activity. Educating student athletes and parents about the symptoms and risk factors of SCA is one way to help prevent it.
The reality is that we live in a very competitive world, and kids are daily encouraged to rise to the challenge. Young people often don't tell adults if they experience symptoms, and parents often urge their kids to play hard. Kids may be frightened, embarrassed or simply unaware that what they are feeling indicates a potentially fatal condition. Athletes (and often their parents) don't want to jeopardize their playing time, so they may also avoid telling parents or coaches in hopes that the symptoms will "just go away" on their own. Or, they may think they're just out of shape and need to train harder.
We need to let student athletes know that if they experience any of the symptoms below, it is crucial to alert an adult and get follow-up care right away with a primary care physician. If the athlete has any of the SCA risk factors, these should also be discussed with a doctor to determine if a heart screening is needed.
These symptoms are potential indicators that SCA is about to happen:
racing heart, palpitations or irregular heartbeat
dizziness or lightheadedness
fainting or seizure, especially during or right after exercise
fainting repeatedly or with excitement or startle
chest pain or discomfort with exercise
excessive, unexpected fatigue during or after exercise
excessive shortness of breath during exercise
The following factors increase risk of SCA:
family history of known heart abnormalities or sudden death before age 50
specific family history of Long QT Syndrome, Brugada Syndrome, Hypertrophic Cardiomyopathy, or Arrhythmogenic Right Ventricular Dysplasia (ARVD)
family members with unexplained fainting, seizures, drowning or near drowning or car accidents
known structural heart abnormality, repaired or unrepaired
use of drugs, such as cocaine, inhalants, "recreational" drugs or excessive energy drinks
New Eric Paredes Sudden Cardiac Arrest Prevention Act
The new law would make the act's follow provisions operative on July 1, 2017. The law will create the Eric Paredes Sudden Cardiac Arrest Prevention Act and will require the State Department of Education to post on its Internet Web site guidelines, videos, and an information sheet on sudden cardiac arrest symptoms and warning signs, and other relevant materials relating to sudden cardiac arrest. The law requires a pupil in any public school, including a charter school, or private school that elects to conduct athletic activities, and the pupil's parent or guardian, to sign and return an acknowledgment of receipt of an information sheet on sudden cardiac arrest symptoms and warning signs each school year before the pupil participates in an athletic activity, as specified. The law will require an athletic director, coach, athletic trainer, or authorized person, as defined, to remove from participation a pupil who passes out or faints while participating in or immediately following an athletic activity, and would require a coach of an athletic activity to complete a sudden cardiac arrest training course every other school year. The law will impose penalties, on and after July 1, 2019, for a violation of the provision requiring a coach to complete a sudden cardiac arrest training course, as specified.
See California State Education Sections 33479–33479.9.
New CIF Sudden Cardiac Arrest Prevention Bylaw
The Eric Paredes Save A Life Foundation partnered with the California Interscholastic Federation (CIF) to enact new training and education protocol on Sudden Cardiac Arrest (SCA) prevention to help protect California's youth from the number one killer of student-athletes.
On January 30, the CIF Federated Council voted unanimously to amend CIF Bylaws 22.B.(9) and 503 to include language that adds SCA training to coach certification and practice and game protocol that empowers coaches to remove from a play a student-athlete who exhibits fainting—the number one warning sign of a potential heart condition.
A student-athlete who has been removed from play after displaying signs or symptoms associated with SCA may not return to play until he or she is evaluated and cleared by a licensed health care provider. To help educate parents and student-athletes about SCA warning signs and risk factors, an information sheet will be signed annually by the parent, guardian or caregiver and their student-athletes.
"We must always take positive steps forward that are in the best interest of our student-athletes, especially when it comes to protecting their health and minimizing risks and injuries," said CIF Executive Director, Roger L. Blake. "Thanks to our partnership with the Eric Paredes Save A Life Foundation we are able to raise awareness, educate and provide much needed information on SCA to all those involved in education-based athletics in California."
Please visit www.cifstate.org and the SCA Section under Sport Medicine for more information.
Coach Training Video
A MUST for coaches in all sports at all levels! Take this free 20 minute course to get educated about sudden cardiac arrest signs, symptoms and strategies for prevention. Individuals who successfully complete the course will receive a certificate.
What is Sudden Cardiac Arrest?
In our continuing mission to educate parents, educators, coaches and elected officials about the incidence of sudden cardiac arrest among youth, we invite you to watch this video about the potential warning signs and risk factors.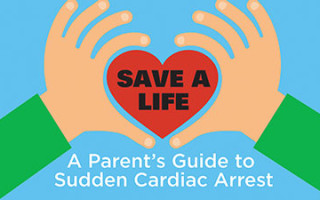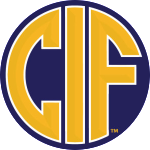 EP Save A Life is partnering with CIF to develop policies on Sudden Cardiac Arrest prevention in our student athletes. We are working hand-in-hand to educate parents, students and coaches about SCA warning signs and risk factors and to provide training to combat these dangers. Visit CIF to learn more.

EP Save A Life Foundation
2015 Special Service Award Winner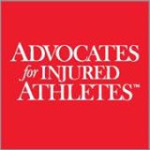 Education & Resources to Help Keep Student Athletes Safe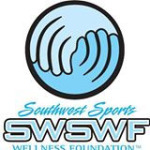 Coach Training on SCA Prevention
Watch the video
SCA Parent/Student-Athlete Info Sheet
Heart Health History Form For Your Teen's Health Exam

CIF Bylaw Revision to Include SCA Protocol

CIF Bylaw Release