Register for the Next Free Youth Heart Screening!
Community Event for Youth Ages 12–25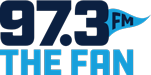 The Eric Paredes Save A Life Foundation is a proud supporter of Coach Kentera's High School Athlete of the Week & Sports Report
The biggest misconception about sudden cardiac arrest (SCA) is that it won't happen to your child. You have no family history…your child has no symptoms…your doctor has not indicated any issues…your school or youth program has not prioritized cardiac preparedness. But there is a dangerously low awareness of the true incidence of SCA among parents, educators, team sports and the medical community, even though it's the leading cause of death on school campuses and the #1 killer of student athletes.
Heart screenings are not a part of well-child exams or pre-participation sports physicals so we offer them for free. Register For The Next Heart Screening Event.

Warning signs and family risk factors are often unrecognized, or youth don't speak up about experiencing symptoms. When completing health history forms, don't just check the box. Check in with your youth about what they may be feeling. Take a Cardiac Risk Assessment.

Less than 10% of SCA victims do not survive because bystanders were unprepared to respond to a cardiac emergency. That's why we advocate for CPR/AED training and Cardiac Emergency Response Plans (CERP) in schools. Learn about  CPR & AEDs and CERP
An automated external defibrillator (AED) is the only way to restart a heart in cardiac arrest. That's why we place accessible AEDs anywhere youth congregate and educate bystanders follow the Cardiac Chain of Survival. Learn How AEDs Can Save Lives.

There is no universal law that mandates sudden cardiac arrest prevention like there is for other health and safety concerns, such as vaccinations, concussions or fire. Our foundation advocates for SCA prevention legislation and sponsored the Eric Paredes Sudden Cardiac Arrest Prevention Act in California and provides free resources to help schools comply. Is your school in compliance?  Learn About Our Law

AB 379 calls for SCA prevention protocol be extended to community youth sports programs.  Learn More