Taking Prevention to Heart
Protecting Youth From Sudden Cardiac Arrest Through Awareness, Education and Action
0
SCA Prevention Trainings
Watch & Share Our Videos!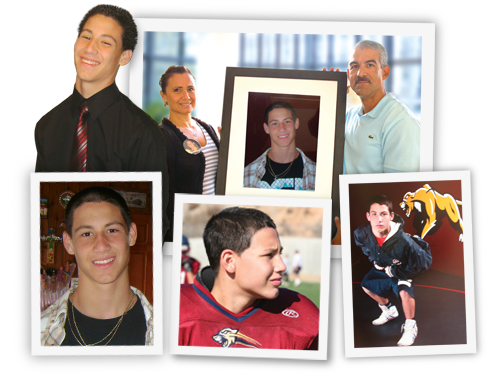 Eric A. Paredes • May 3, 1994–July 23, 2009
In July 2009, Eric was packing to go on a family vacation. His mother left the house for an appointment and his father came home for lunch 20 minutes later. He found Eric collapsed on the kitchen floor and started CPR, but it was too late. Eric's life was lost to an undetected heart condition. He was a healthy, happy, outgoing, energetic young man who loved life, his family and his friends. He was passionate about making changes so that the world could be a better place. He wanted to be a police officer. Through youth heart screenings, placing AEDs, demonstrating CPR, implementing cardiac emergency response plans and advocating for new laws and better prevention protocol, we honor Eric's legacy to protect young hearts.