Keep the tragedy of losing a child to SCA from happening to others.
Whether you are one of the thousands who have participated in our cardiac screenings…one of the dozens found at risk for SCA… or are simply someone interested in how you can save a life, thank you for being a part of our mission to raise awareness of Sudden Cardiac Arrest. Here's how you can help.
When you donate to our foundation, you are helping us to educate and advocate for sudden cardiac arrest prevention in youth, to provide free heart screenings, to teach CPR and to place AEDs in schools and youth centers.

When you shop with Amazon Smile, they donate .5% of your purchase to us!

Checks are paid to Eric Paredes Save A Life Foundation, PMB 79, 2514 Jamacha Rd., Ste. 502, El Cajon, CA 92019

Annual run each August that benefits EP Save A Life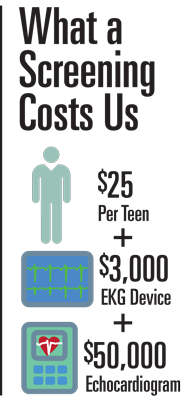 Thanks to Our Generous Community Partners