1 in 300 Youth
is At Risk for SCA
Why We Need Sudden Cardiac Arrest Prevention Protocol
Studies show Sudden Cardiac Arrest (SCA) is the #1 killer of student athletes, and the leading cause of death on school campuses. And, SCA is 60% more likely to occur during exercise or physical activity. That's why it's critical to educate student athletes, parents, educators and coaches about the symptoms and risk factors of SCA as well as what to do once SCA strikes.
Parent/Team Meeting Video
A great tool to explain to parents and student athletes about the new law, sudden cardiac arrest warning signs, and the cardiac chain of survival.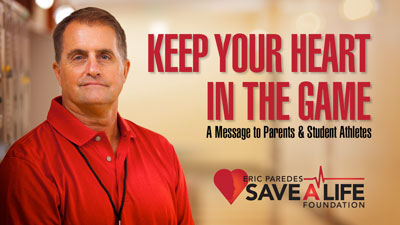 NFL's Jon Dorenbos Promotes Heart Screenings
An inspiration video from Jon about his own heart condition that prompts youth to know the warning signs and get a preventative heart screening.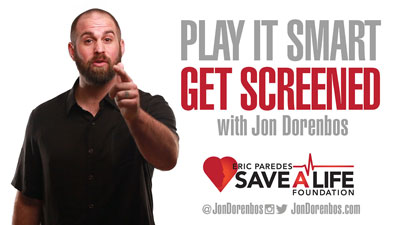 A Parent's Guide to SCA
The Eric Paredes Save A Life Foundation continues its mission to educate youth, parents, educators, coaches and elected officials about the incidence of SCA in youth.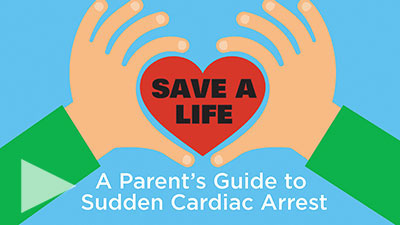 Coach's Training Video
Use this free video to satisfy the AB1639 requirement for coach SCA training.